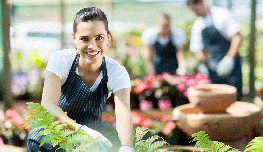 Workplace Rehabilitation
Facilitating the safe and earliest possible return to work
Coastal Rehab Services
Our Occupational Therapists assist everyone from young adults to elderly people manage day to day tasks that are impacted by illness or injury. Backed by years of experience, our therapists apply good team work, occupational therapy, and a focus on the client's needs to improve independence and quality of life.
At Coastal Rehab our objective is to make a functional difference in everything we do.
Client satisfaction and achievement of rehabilitation goals are part of our core values.
Located on the Sunshine Coast, Coastal Rehab provides occupational therapy rehabilitation services from our office in Buddina as well as mobile services around the Sunshine Coast and Hinterland, including Brisbane, Ipswich, Gympie, Kingaroy, Hervey Bay, Tin Can Bay, Maryborough and surrounding areas.
At Coastal Rehab we specialise in: