A fter an illness or injury it is sometimes hard to know how an injury will affect movement abilities and limitations in the workplace and home.  The demands of the tasks have to be appropriately matched with movement abilities and levels of stamina.
For some people it is not possible to return to their previous job role.  This can add to feelings of depression or anxiety about future work options.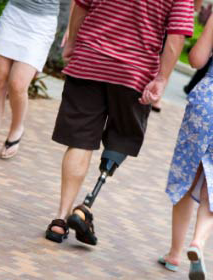 At Coastal Rehab the emphasis is on identifying an individual's abilities in all areas including:

Physical skills;
Thinking skills; and
Transferrable work skills.
By clearly identifying a person's specific work capacities an appropriate job match can be made.  The worker and referring agency has a clear picture of how to support the worker in returning to work.