F eeling safe at home is a priority to us all. Illness or injury can impact on the level of independence for every day tasks, for example hallways can be too narrow to easily use a wheelchair or walker or you may feel unsafe trying to get in and out of the shower.

A home is much more than a roof and four walls, and our priority is to promote comfort and accessibility in your home.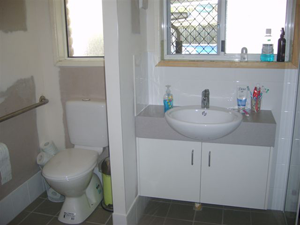 At Coastal Rehab our knowledge of functional needs of clients with injuries and illness together with good design experience can help find the appropriate solutions.
Whether it is a bathroom addition to your house, or a modified kitchen to allow ease of cooking in a wheelchair, our service can ensure your independence is improved.
The Occupational Therapists work closely with a building designer and draftsman to ensure that housing needs are met to your specific needs.