Coastal Rehab understands an effective initial needs assessment allows Insurers and Employers to evaluate the treatment and rehabilitation needs of a client.  It's the assessment that will facilitate either return to work or return to activities of daily life following injury or illness.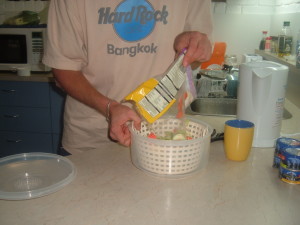 Coastal Rehab provide Initial Needs Assessments and Case Management reports which give a thorough, professional and concise view point of the clients current status, environment, therapy interventions and recommendations of what care or support the client and family require.
An effective Initial Needs Assessment allows us to make solid and practical rehabilitation recommendations.  We do this by conducting an in-depth interview with the client and obtaining information relating to the injury. Further detail is gathered from health professionals, family, carers and employer, to contribute to the assessment of the clients needs.
Our Initial Needs Assessment reports are accompanied by a comprehensive budget that reflect the therapy interventions recommended from the report.  Our reports identify problem areas, solutions and estimated solution costs and Case Management objectives.