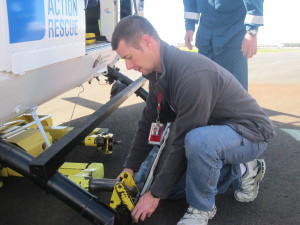 G etting back to work after injury or illness in a safe and timely way is paramount for our clients.  It also benefits employers to have a well planned and implemented return to work program.
At Coastal Rehab we have many years of experience in successfully supporting rehabilitation in work environments.
For some people this may be their home office and their primary need might be a workstation assessment and prescription of an appropriate chair, for others returning to shift work in factory or hospital environments feels like they are finally getting back to their old self.
What ever the work environment, the keys to success are:
Early communication with treatment providers;
A sound understanding of the work environment and workplace culture;
Identifying barriers to a successful return to work such as relationship difficulties amongst team members.
A carefully graded return to work program requires successful team work with the client, employer, and treatment team focused on:
Well matched suitable duties
Appropriate hours and days of work to match the clients capacities
Implementation of strategies by the client for managing pain and movement limitations
Removing the barrier of transportation
Specialised driving assessment may be required for some injured workers, such as truck drivers, or where vehicle modifications are required.
At Coastal Rehab we recommend that a home or office visit is conducted within 7 to 10 days of a workplace injury.  This tangible support and education helps to shorten the length of time off work and reduce the risk of secondary problems such as anxiety and depression.